This article has been updated and moved. You can find a newer version ath the following link.
Startup problems
If you are having problems starting up the program or when opening an item, it is very likely that the antivirus software or antimalware installed on your computer conflicts with the NextGen software security device. In some cases, the program starts correctly, but when opening any item it crashes, especially when files are located on a network shared folder.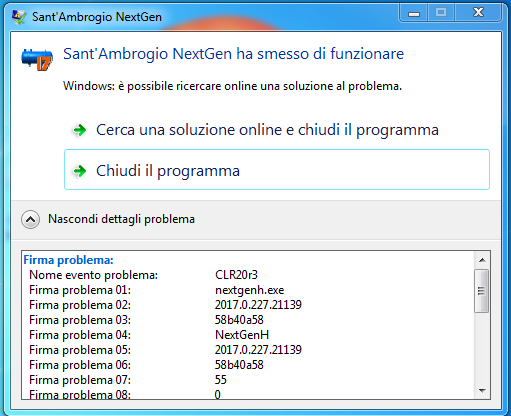 We recently had some reports from users using Trend Micro products, while we did not have any problems with other antivirus programs.
To work around this problem, enter the path of the NextGen program in the exceptions list of the antivirus software. Unless you have changed the default option, the default installation path is
C:\Program Files\Sant'Ambrogio NextGen
Including all subfolders.
We recommend that you consult your network administrator to make changes to the antivirus configuration or refer to the manufacturer's site for more information. We also suggest to try first to completely uninstall the antivirus program and, if successful, reinstall it and proceed to the configuration of the exclusions.